Key Features
Speaking Info Assistant [2 voices]
Automated screen navigation
GPS enabled location awareness
Highly customizable
Supports 6 channels
Listen to your favorite News
Local weather & traffic updates
Latest stocks updates
Listen to your latest tweets
Personal & Birthday reminders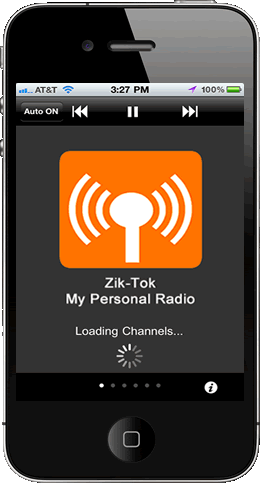 Zik-Tok
I am your talking personal information assistant to provide you with a personalized Info bulletin in your favorite voice everyday.
Instead of searching information through different apps and websites everyday, you can help me understand your info needs and I will customize your daily bulletin accordingly.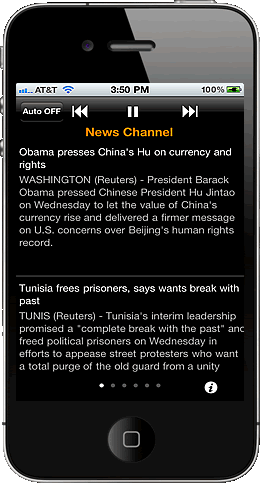 News Channel
Listen to your favorite News - choose a News source from more than 50 providers including CNN, Fox, Reuters, NYT, WSJ, Business Week, Wired and more..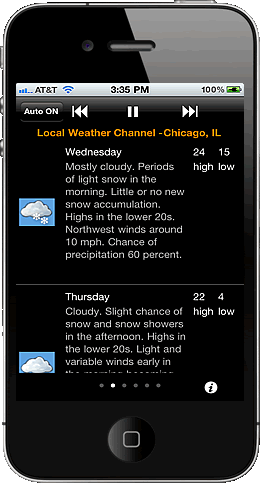 Local Weather Channel
GPS enabled location awareness to provide you with the latest local weather and traffic conditions.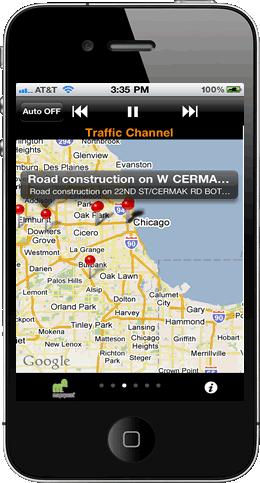 Traffic Channel
Traffic alerts on latest road conditions, incidents etc.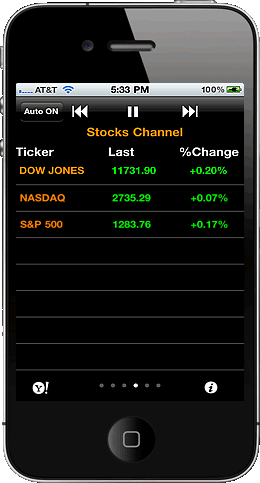 Stocks Channel
Build your own Stocks portfolio once and listen to the latest stocks updates everyday.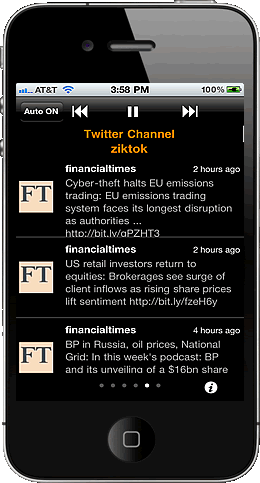 Twitter Channel
I also read your latest tweets while delivering the daily Info bulletin.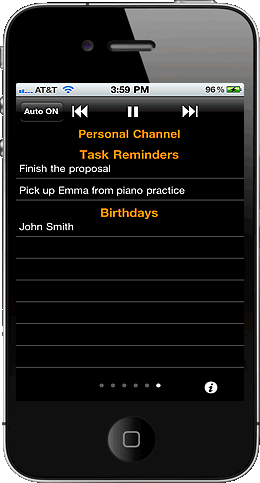 Personal Channel
Personal and Birthday reminders - Set important reminders and I will speak those while delivering the daily Info bulletin. I also connect to your iPhone Contacts for Birthday reminders.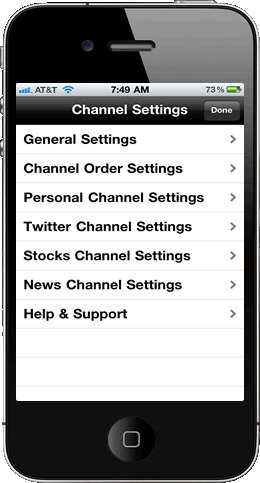 Personalize Channels
Use Channel Settings to help me learn your info needs.